123,691pages on
this wiki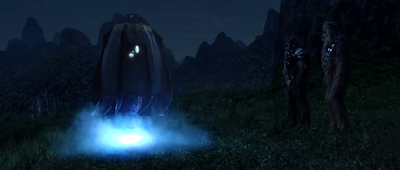 I found a pic online([scifi3d.theforce.net]), that they were giving out as a desktop pic so does that give me permission to use it? -Crion Naxx
Thanks, alright then should i post it as the main pic or as a side one? - Crion Naxx11:21 AM, September 2006 (UTC)
Crion Naxx is debating weather to change the Escape pod's main picture with the above picture. I feel that we should vote below on weather to change it. Please add your vote below. On the 23rd of September 2006, the picture debate will be decided.
Change:
Crion Naxx 01:29 September, 15 2006
Keep original:
As Kwenn stated below, pictures from Sci-Fi 3D are considered fanart. I do agree that the main pic needs to be changed though, just not with the one suggested. -- I need a name 20:42, 15 September 2006 (UTC)
Comments:
For now, I'm going to keep netural in this debate. As time passes, I'll vote.
Well i guess im gonna have to go with changing because i cant really see the original and the new one looks scientific. -Crion Naxx 01:29 September, 15 2006
Old Republic Era
Edit
I'm a beginner at this, just so you know. I noticed that the Eras needed to include the Old Republic Era. I managed to change the lettering in the table, but adding the button in the top right is beyond me. I couldn't get it to work. Please Help! --Tark Carnom 22:55, 7 May 2009 (UTC)
Sorry, did I do something Wrong?
Edit
I'm a little confused. All the other guy did was remove what I had done. Is it because there isn't "officially" a Old Republic Era? Or am I not following proper procedure? --70.145.74.65 01:29, 8 May 2009 (UTC)
Whoops, Never Mind
Edit
I guess my browser didn't get the right page or something. Anyway, I was looking at the old article. I'll be quiet now.--70.145.74.65 01:33, 8 May 2009 (UTC)