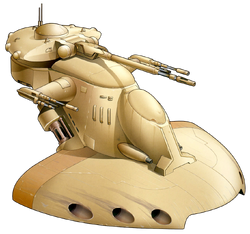 A tank was an armored frontline vehicle equipped with large or heavy weapons and were a staple in many ground armies, their main function usually being to assist or spearhead attacks. Some hovertanks ran on repulsorlifts, others used caterpillar treads, and others were walkers. The All Terrain Tactical Enforcer was considered the principal battle tank of the Grand Army of the Republic.[1]
Known tank models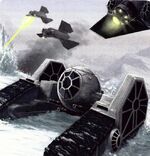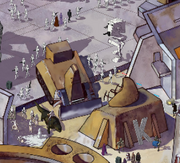 Appearances
Sources
Notes and references
↑  AT-TE walker in the Encyclopedia (link now obsolete; backup link)
External links
Ad blocker interference detected!
Wikia is a free-to-use site that makes money from advertising. We have a modified experience for viewers using ad blockers

Wikia is not accessible if you've made further modifications. Remove the custom ad blocker rule(s) and the page will load as expected.