Featured article
Talk

28
107,689pages on
this wiki
Template page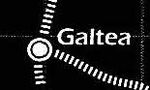 Galtea was a planet in the system of the same name, located within the Outer Rim Territories' Kathol sector. The world was situated near the edge of known space, on the border of the Marcol Void, an empty region of space thirty light years across. Neutral in galactic politics, Galtea was only of cursory interest to the Galactic Empire, which established a small outpost on the planet and allowed the population a degree of autonomy.
In
8 ABY
, Galtea played host to the
New Republic
CR90 corvette
FarStar
when it laid over at the planet for repair and resupply. Due to the actions of an Imperial
saboteur
known as
the Wraith
who had become part of the
corvette
's crew, an Imperial task force of three
ships
arrived at Galtea to
engage
the
FarStar
. Outnumbered, the
FarStar
was forced to retreat.
(Read more…)