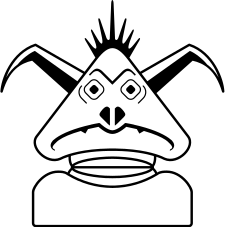 The Idiot was a card that was part of a standard sabacc deck. Its value within the game was, in most variations on the rules, zero. However it, along with a two and a three of any suit, was essential to form the Idiot's Array, which was the top hand that a player could have, trumping even Pure Sabacc.
Appearances
Edit
Ad blocker interference detected!
Wikia is a free-to-use site that makes money from advertising. We have a modified experience for viewers using ad blockers

Wikia is not accessible if you've made further modifications. Remove the custom ad blocker rule(s) and the page will load as expected.