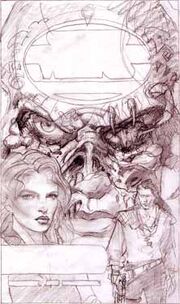 The New Jedi Order: Knightfall II: Jedi Fire was the second book in the canceled Knightfall Trilogy of the New Jedi Order series. It was to be written by Michael Jan Friedman, with the cover art by Terese Nielsen. The plot would have dealt with Danni Quee and Jorallen seeking to stop the Yuuzhan Vong from murdering the Jedi.
Ad blocker interference detected!
Wikia is a free-to-use site that makes money from advertising. We have a modified experience for viewers using ad blockers

Wikia is not accessible if you've made further modifications. Remove the custom ad blocker rule(s) and the page will load as expected.