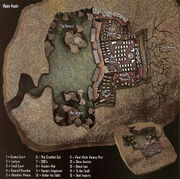 The Trade District was located in the Point Nadir, on the comet Resh 9376. It was different from the Souk in that it had permanent shops. It had wide, straight streets and was easily accessible from the Slips. It was where most of the bulk shipping took place. It also was populated with warehouses and storage and had more stringent security than the surrounding neighborhoods.
Ad blocker interference detected!
Wikia is a free-to-use site that makes money from advertising. We have a modified experience for viewers using ad blockers

Wikia is not accessible if you've made further modifications. Remove the custom ad blocker rule(s) and the page will load as expected.