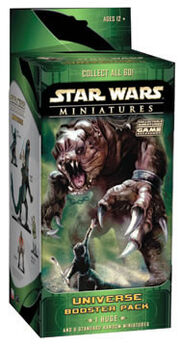 Star Wars Miniatures: Universe (alternatively, Universe Huge) is the fourth expansion of Wizards of the Coast's Star Wars Miniatures game.
Notably, Universe was the first set of Miniatures to have characters from more than one era, and the first to expand into the time frame of the New Jedi Order and Yuuzhan Vong War. Also, the first "Huge" (3"x3") miniatures were introduced, many of which were piloted vehicles, or beasts from the movies.
Universe Huge was officially released on August 19, 2005, available in booster packs containing 6 random "Normal-Sized" minis, and one random "Huge", allowing for one pack to have two rares.
Rarity denoted as follows: Common: (C), Uncommon (U), Rare (R), Very Rare (VR)
REPUBLIC

SEPARATIST

FRINGE
IMPERIAL

AT-ST (R)
Baron Fel (V)
Dark Side Marauder (U)
Darth Vader, Jedi Hunter (R)
Grand Admiral Thrawn (VR)
Noghri (U)
Stormtrooper (C) [Reprint from Rebel Storm]
REBEL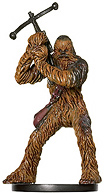 NEW REPUBLIC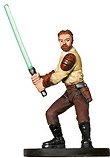 YUUZHAN VONG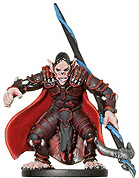 Nom Anor (R)
Warmaster Tsavong Lah (VR)
Yuuzhan Vong Subaltern (U)
Yuuzhan Vong Warrior (C)
Ultimate Missions
Edit
Ultimate Missions: Universe, a supplemental book containing scenarios and maps revolving around pieces from the Universe set was scheduled to release September 28, 2005, according to amazon.com. However, with the financial failures of the previous three Ultimate Missions books, the book was cancelled. Following Universe, the AT-AT Colossal pack was released, providing new scenarios and an AT-AT Figure.
Scenarios
Edit
External links
Edit