An untitled Star Wars film is scheduled to be released in 2020. Like 2016's Rogue One: A Star Wars Story and 2018's Solo: A Star Wars Story, this film is a stand-alone entry into the saga. A stand-alone film was previously slated to be directed by Josh Trank, from a screenplay by Simon Kinberg. Reports suggested that the film was to center on bounty hunter Boba Fett and was slated for a release in 2018. Trank left the project, however, following troubles on the set and poor reception of his film Fantastic Four and Lucasfilm's reluctance to continue forward with him as director. Disney later announced that a third stand-alone picture was planned for 2020, but neither the Boba Fett focus nor Kinberg's continued involvement were confirmed.
Development
Edit
In 2012, The Walt Disney Company acquired Lucasfilm and began planning the future of the Star Wars franchise. They immediately announced their intention to produce the sequel trilogy,[3] and that announcement was soon followed by news of several stand-alone pictures that were not connected to the core Skywalker family saga. This was confirmed by Bob Iger, the chairman and CEO of The Walt Disney Company, on February 5, 2013. Iger further stated that there would be at least two stand-alone films, one written by Lawrence Kasdan and another by Simon Kinberg.[1] The first stand-alone ultimately became 2016's Rogue One: A Star Wars Story,[4] while Kasdan wrote a young Han Solo film scheduled for release in 2018.[5]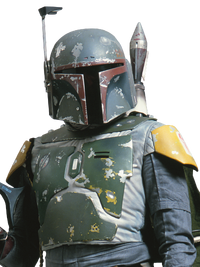 On June 14, 2014, it was announced that Kinberg's film was to be directed by Josh Trank.[6] Reports have suggested that the film would center on the bounty hunter Boba Fett.[7] Trank and the film, originally meant for a 2018 release, were scheduled to be featured at Celebration Anaheim on April 19, 2015, but the convention appearance was cancelled and instead reorganized to focus only on director Gareth Edwards and Rogue One. Lucasfilm was reportedly intending to announce the Fett-focused film during the panel, complete with a teaser reel.[8] Shortly thereafter, on May 1, 2015, it was announced that Trank had left the project.[9]
According to Trank, his involvement with the project ended because he wanted to pursue smaller feature films.[10] Media outlets have reported, however, that the decision was made by Lucasfilm due to the troubled production on Trank's critically-panned Fantastic Four film.[11] Trank had been vocal about wanting to pursue his own vision for Fantastic Four and claimed that studio meddling had gotten in the way of that. Although Trank attempted to minimize reports of issues between him and the studio, Lucasfilm president Kathleen Kennedy reportedly did not believe the spin and he was let go from his Star Wars film.[7]
The 2018 release originally meant for the film has since been given to Kasdan's Han Solo picture,[12] directed by Ron Howard.[13] Disney later confirmed that a third stand-alone film would be released in 2020, though neither the Boba Fett focus nor Kinberg's continued involvement were confirmed.[2] Kinberg has continued with Lucasfilm as an executive producer on the television series Star Wars Rebels,[14] and has since been tapped to make his directorial debut with 20th Century Fox's Dark Phoenix for a February 14, 2019 release.[15]
On August 17, 2017, it was reported that an Obi-Wan Kenobi spin-off movie is in the works, with Stephen Daldry in early talks to direct. Furthermore, it was mentioned that films about Boba Fett and Yoda, respectively, were still being considered for the future.[16][17]
Bibliography
Edit
Notes and references
Edit
↑ 1.0 1.1 Lieberman, David (February 5, 2013). Disney To Release 'Star Wars' Spinoffs Based On Individual Characters. Deadline. Retrieved on August 30, 2015.
↑ 2.0 2.1 Pulver, Andrew (September 22, 2016). Disney confirms Star Wars anthology movie for 2020. The Guardian. Retrieved on September 24, 2016. "Disney chief executive Bob Iger has confirmed that another entry in the Star Wars series of stand-alone "anthology" movies is set for release in 2020."
↑  New Star Wars Movies Announced as Disney Enters Agreement to Acquire Lucasfilm Ltd. on StarWars.com
↑  Rogue One is the First Star Wars Stand-Alone Film, Rian Johnson to Write and Direct Star Wars: Episode VIII on StarWars.com
↑ 7.0 7.1 Breznican, Anthony. "Fantastic Flameout." Entertainment Weekly 21 Aug. 2015: 16-17. Print. "In the months that followed, Trank continued pushing for his edit and participated in a PR campaign to minimize rumors of discord on set. Few bought it, including Lucasfilm president Kathleen Kennedy, who had hired him in June 2014 to direct a Star Wars stand-alone film about Boba Fett for 2018."
↑ Breznican, Anthony (November 22, 2016). As Rogue One looms, Lucasfilm develops secret plans for new Star Wars movies. Entertainment Weekly. Retrieved on November 23, 2016.
↑ Rottenberg, Josh (June 4, 2015). Josh Trank sets the story straight on why he left 'Star Wars'. Los Angeles Times.
↑ Inside a 'Star Wars' Firing: 'Fantastic Four' Problems Led to Director Josh Trank's Ouster. The Hollywood Reporter.
↑ Fleming Jr, Mike (June 14, 2017). Fox Formalizes Simon Kinberg To Helm 'X-Men: Dark Phoenix'; Jennifer Lawrence, Michael Fassbender, James McAvoy Back, Jessica Chastain In Talks. Deadline Hollywood. Retrieved on June 25, 2017.
↑ Kit, Borys (August 17, 2017). 'Star Wars' Obi-Wan Kenobi Film in the Works (Exclusive). The Hollywood Reporter. Retrieved on August 17, 2017.
↑ Kroll, Justin (August 17, 2017). 'Star Wars' Obi-Wan Kenobi Movie in Early Development at Disney. Variety. Retrieved on August 17, 2017.
External links
Edit