Fe Nite
Biographical information
Residence

Earth

Physical description
Gender

Male

General information
Occupation

Star Wars; Aviation

Hobbies
Userboxes

My Beliefs

About Me

Slappage
My Core Belief
Edit
The following was written on 25 November 2012:
I, Fe Nite, recognize that the seven Star Wars films take supreme priority over anything in the Star Wars universe, and therefore I fully support the films in their entirety and think that any disagreements, arguments, complaints, or any other disdaining comments and conversations concerning the films, and those who worked hard to create them, is utter foolishness. For if it were not for these movies, and if they were not produced in the manner that they were, the Star Wars universe could (and probably would) be entirely different than it is now; if it even existed at all. Therefore, anyone who calls themselves a Star Wars fan, yet disrespects any aspects of these films, should take a step back, recognize their folly, and be thankful that these Star Wars films were constructed the way they were so that these "fans" can enjoy the absolutely incredible and amazing Star Wars universe that we have today. -Fe Nite (talk) 18:15, November 26, 2012 (UTC)
Kiss a wookiee, kick a droid, fly the Falcon through an asteroid! 'Till the Princess is annoyed! It's spaceships, it's monsters, it's Star Wars, we love it!
Wookieepedia statistics
Edit
There are 125,497 articles on Wookieepedia.
There are 1,390 featured articles.

1.11% of the articles on Wookieepedia are featured articles.

There are 2,095 good articles.

1.67% of the articles on Wookieepedia are good articles.

There are 1,661 comprehensive articles.

1.32% of the articles on Wookieepedia are comprehensive articles.

There are 37,145 article stubs.

29.6% of articles on Wookieepedia are stubs.

Help promote Featured, Good, and Comprehensive articles by visiting the following respective links:
Pages I've Created
Edit
This is a list of mainspace pages I have created in order from newest to oldest:
Outstanding objections
Edit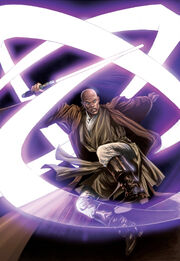 <div class="boilerplate metadata" style="background-color: lightgray; margin: 0 auto; padding: 0 10px 0 10px; border: 1px solid #AAAAAA;"></div>