Jonjedigrandmaster/Jon's Happy Caption Page
Talk

0
103,486pages on
this wiki
…because it looked like fun. And as a tribute to G*nk.
Jon's Happy Captions
Edit
Anthalogy: A Tribute to Mara Jade
Edit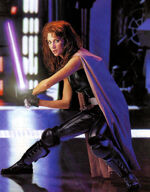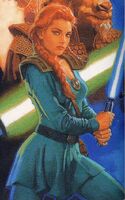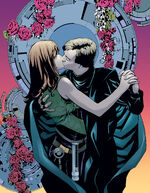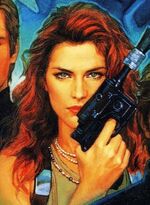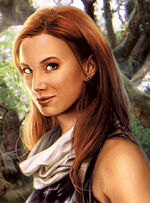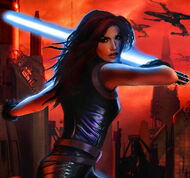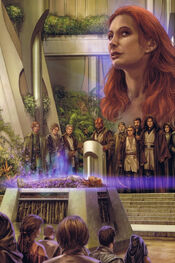 In memory of Mara Jade.
Gangsta Rap
Edit

♫ "Oh, shit! Yoda on the scene, 900-year-fiend smokin' Dagobah green!" ♪ (For the full rap on youtube, click here)
The Force
Edit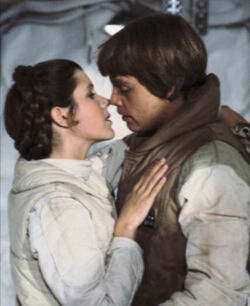 "Leia, if you always knew, then why did you…? *sigh* never mind."
Clothing in a galaxy far, far away
Edit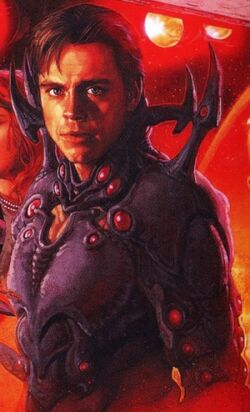 "Why yes, I do dress myself…why do you ask?"
Han's Fear
Edit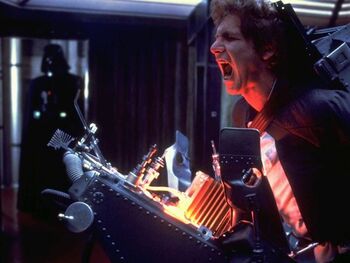 "No! Not the dentist! Anyone but the dentist!"

"Reason number 428 why not to do drugs."

"I happen to like the big guns. Why? Because size does matter. "
Pirates of the Caribbean
Edit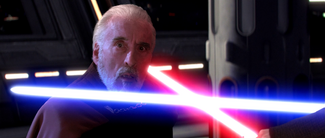 "Er…parley?"

"You wanna see a magic trick?"
Recruitment
Edit

"So, uh, the Empire, is it? Yeah, uh, sign me up. Now."
Halloween
Edit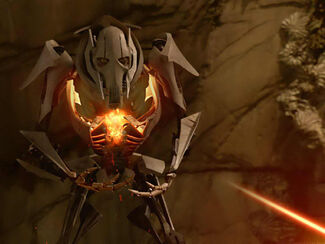 "Mommy, mommy, look at the Jack-o'-lantern! Can I have it mommy, can I?"
Gives you hell
Edit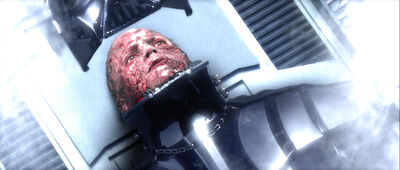 ♫ "When you see my face hope it gives you hell, hope it gives you hell…" ♪
Baseball?
Edit

"And a swing and a miss! And that'll end the game. Final score: Obi-Wan 1, Vader 0."
Blue Oyster Cult
Edit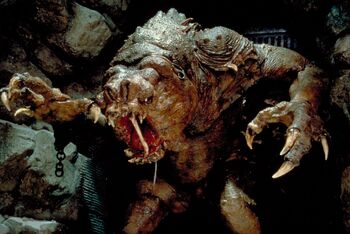 ♫ "Oh, no; they say he's got to go! Go go godzilla! Yea-eah!" ♪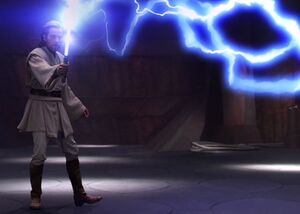 Now this would be a good one to teach Luke in a few years. Better not forget…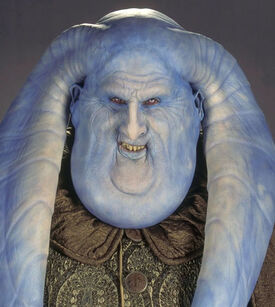 "…his name—fat bastard."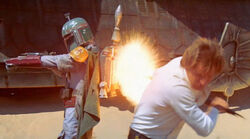 "Someday the Fetts will learn to stop wearing jetpacks. Someday."
Lord of the Rings no. 1
Edit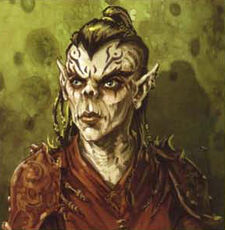 "To think that orcs nearly took over the galaxy…"
Landolanche
Edit
400px
"Well…you smell funny."
Lord of the Rings no. 2
Edit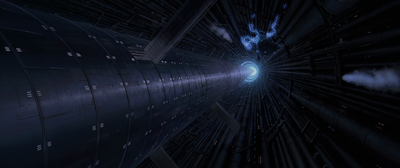 "He's dead. Took a little tumble off the cliff."
Appearances
Edit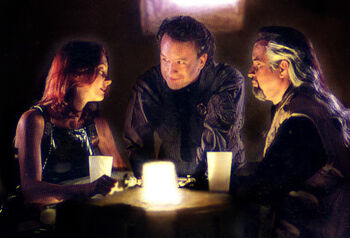 "Dude. You don't even look like Corran Horn."
Are we sure there actually is Force Psychosis, or is everybody finally noticing that the actors don't look at all like the characters?
The ol' Wookiee trick part 1
Edit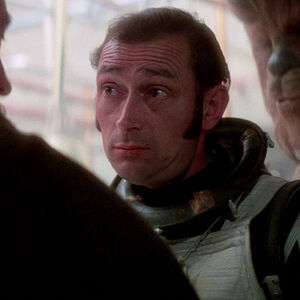 "There's a Wookiee standing behind me, ready to pull my arms off? Riiiiight. Like I'm gonna fall for that. That trick's older than your mother! Besides, what's it gonna do, growl at me?"
The ol' Wookiee trick part 2
Edit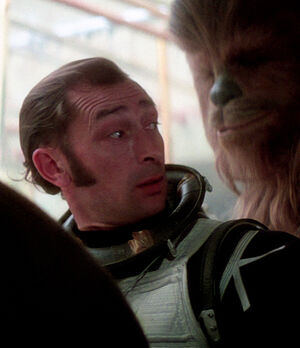 "Oh, heh heh, what do ya know. A Wookiee! Hey there, buddy…"
Dooku's manicure
Edit

"Look! I just got my nails done."
Photoshoot
Edit

"Can you take the picture already? My face hurts."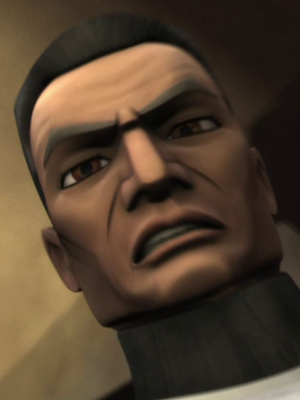 "Have you seen my cookiee? I think you took it. I think you took my cookiee."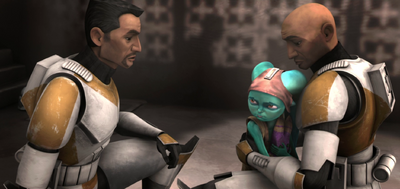 "No! That's my Twi'lek."
Who's your daddy?
Edit

"Aw, what's the matter? C'mon, come to daddy, daddy wants a hug. Won't you give your daddy a hug?"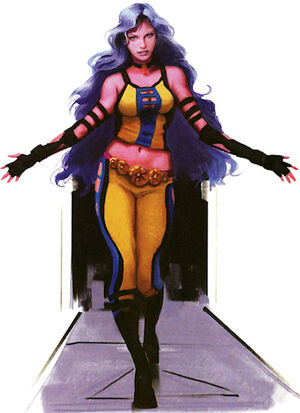 …why male Wookieepedians almost don't need porn.

Does this really need an explanation?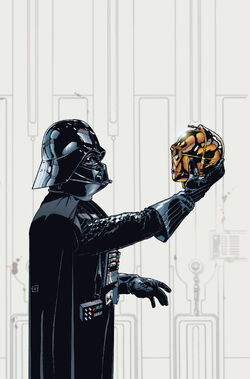 "To be, or not to be, that is the question..."
South Park
Edit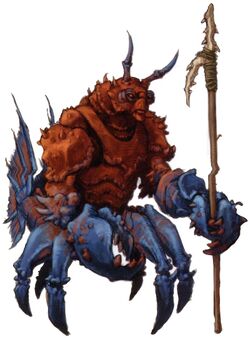 "Craaaab people, craaaab people..."
Palps Recruiting
Edit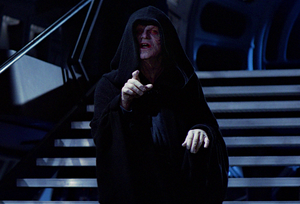 "Palpatine wants YOU to join the Empire..."
Fauns with…lightsabers?
Edit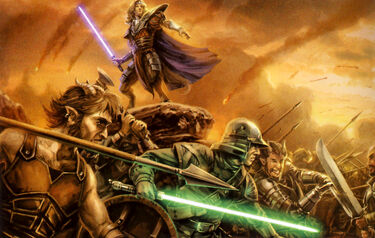 "For Narniaaaa!"
Officers on duty
Edit

"Men! You're supposed to be on duty! What the hell do you think you're do—Woah. Nice porno."
Distractions
Edit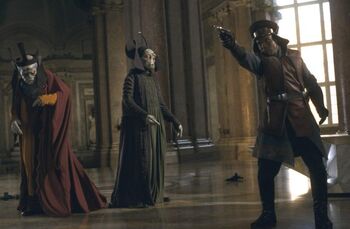 "You stupid, Human slime, you'll never wi—ooh, look, twenty dollars!"
Predictions
Edit
The next Skywalker?
Edit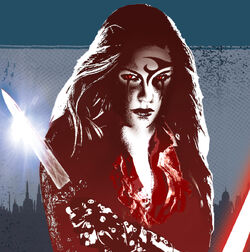 Who thinks Vestara Khai will eventually become Ben's new girlfriend? I predict that this will occur by the end of the Fate of the Jedi series. Jonjedigrandmaster (Jujiggum) 21:54, 30 May 2009 (UTC)

Irony: The name of this file (Luke vs Keshian Sith) could be misleading, as, judging by the name of the novel of which it is the cover, (Allies) it is entirely probable that Luke and Gavar end up working together, which is my prediction here. Jonjedigrandmaster (Jedi Beacon) 01:17, October 20, 2009 (UTC)
How do you like this page? Keep in mind that it will likely be changed periodically.