Welcome,

<insert name here>


to my user page. My name is Matt.
Are you...?     Well, are you?     I think you know the Truth.
Biographical information
Birth date
Birthplace
Residence
Physical description
Gender

Male

Hair color

Dark Brown

Eye color

Blue

General information
Hobbies

Video games, Comic Books, Star Wars

Userboxes
My Star Wars History
Edit
A New Hope-Return of the Jedi
Edit
My name is Matt Seay, I was born and raised in Dalton, Georgia. I have been a Star Wars fan ever since I was a kid. I first saw the originals when I was very young, around, six or seven. I remember the great feeling I got when I first watched A New Hope. It was like something I had never felt. I was whisked away to a galaxy far, far away. As I watched, I saw things I had never seen in a movie before; strange aliens, lightsabers, Darth Vader and Jedi. As the trilogy went on, I grew to love these characters. Even at a young age I could pick up on and understand fully the struggles these people were going through in their fight against the evil Galactic Empire. When I watched The Empire Strikes Back for the first time, I was surprised to learn that the evil Darth Vader was in fact Luke Skywalker's father. As the trilogy met its climax in Return of the Jedi all that the heroes had been fighting for was put on the line as Luke had to battle his father. Watching this I was on the edge of my seat as the two battled aboard the Death Star as the Rebels fought in both space and on the ground below. In the end the Rebels won, Vader was redeemed by his son and the story was over, for now.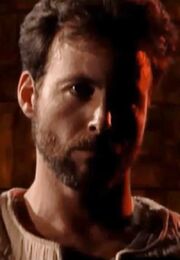 With the Star Wars Trilogy over and no sign of a new film on the horizon, I had to get my Star Wars fix elsewhere. The Expanded Universe of video games, comic books and novels was where I furthered my Star Wars adventures. One of the first Star Wars games I remember playing was Star Wars: Jedi Knight: Dark Forces II, this is where I first met one of my favorite Star Wars characters, Kyle Katarn. I followed Kyle along his journey to stop the evil Jerec and become a Jedi. One of the greatest stories in all of Star Wars fiction is Shadows of the Empire. The game I played before I read the comics, again, I met a new character that I would grow to love. Dash Rendar, smuggler, pilot, rebel. Many other books and games I would play, until that day when the lives of all Star Wars fans would change forever.
97 Re-release and Episode I
Edit
When it was announced that the Star Wars Trilogy would be re-released for the 20th anniversary of A Mew Hope, I, like everyone else got excited. I sat down in the theater and for the first time I was getting to see these films that I loved on the big screen. Seeing the additions that were made and the restoration to the film and sound track was amazing. To this day, I will admit that the only one of these changes that had to grow on me was "Greedo Shoots first", because the effect, even for 1997 was a bit off. The other additions such as, the dance number in Jabba's palace was pretty fun to see and the enhanced Sarlac pit was pretty cool. After this the announcement was made, George Lucas was going to make three more Star Wars films, episodes I, II and III. What would now be known as the prequel trilogy.
In May of 1999, I went to see the film with my parents and my brother. We sat down and when the words "A long time ago in a galaxy far, far away..." came on the screen, we sat in anticipation for the big moment. The Star Wars theme hit and the opening crawl started. From beginning to end I was excited, I remember, I saw the film three times in theaters. Seeing Obi-Wan as a young man, seeing Yoda as the high Jedi council leader and seeing Liam Neeson as Qui-Gon Jinn; I thought, "Yes, that is exactly what a Jedi should be." Sure Jar Jar was a little much at times and Jake Lloyd was a tad bit off but, I could not help it, it was Star Wars. Darth Maul fighting Obi-Wan and Qui-Gon, the battle droids, it was amazing to see after so long. Throughout the fan-base we could say, "Finally, there will be new films to come."
Episodes II, III and Blu-ray
Edit
As the new trilogy continued, we saw battle droids, Sith lords and the Clone Wars. The latter would begin in the second chapter, Attack of the Clones. Again a rush of excitement came over me. I was thinking, "How can they out do the last?" And I think they did, for the most part. We got to see Boba Fett and learn his back story, the clone son of Jango Fett. Yes, this did put some fans off but, me I was all for it, thinking, "interesting choice". We got to see count Dooku lead the droid army against the Republic. We saw Anakin Skywalker and Padme's relationship grow from an innocent friendship into a romantic attachment and Obi-Wan as Anakin's Jedi Master. All of this leading to the start of the Clone Wars.
Next came, Revenge of the Sith, this film was the one we were all waiting for, the critical point for the saga. How Anakin becomes Darth Vader, how the Republic becomes the Empire and how the Jedi almost become extinct. This was all a nice build up for this point. Anakin is brainwashed into betraying everything he holds dear and joins Palpatine on the Dark Side as his new apprentice. Obi-Wan and Anakin have a duel on Mustafar and Anakin loses one arm and both legs. Padme dies and the twins are born. a new hope for the galaxy, putting it all in perspective for the first time.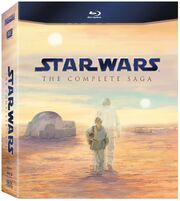 Later, the Blu-ray versions of all six films were released in 2011. These as did many releases before it had changes made to them. To me, they make sense and fit within the universe that George Lucas created. I could never understand why people got upset about the Ewoks blinking and the "No!" Darth Vader screams did not bother me but everyone is entitled to their own opinion and I will just state mine. I have stood by George Lucas all the way. They are his movies and he had the right to fix them up, change a scene or two, as long as he did not go back and just remake the films they are alright by me.
The Clone Wars and Beyond
Edit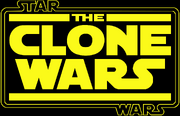 The Clone Wars multimedia project is ongoing and it was started after the release of Attack of the Clones in 2002. There have been Comic Books and two TV Series, a micro series which ran from 2003 to 2005 and a series that started in 2008 that debuted with a feature length theatrical film. With this and the other comic books and video games, Star Wars will live on. There have been other TV series such as Star Wars: Droids and the Ewoks series, with two TV movies. The Star Wars Holiday Special, even though George Lucas and most of the cast and crew would much rather forget about it. Through it all Star Wars will endure and live on for generations to come. I am glad that I have gotten to experience all six films in theaters and my love for the Saga will only get stronger.
Episodes VII, VIII, and IX
Edit

When the announcement was made that The Walt Disney Company bought Lucasfilm Ltd. and they said they planned to make three new Star Wars films, everyone went nuts. Speculation ran wild and many people flocked to their computers to find out what they could about these new films. Being a Star Wars fan since I was a young child, this could not have been a better thing to hear. When I learned that Kathleen Kennedy was still going to be in charge and George Lucas was going to have a creative role in the project, I sighed in relief. George Lucas wishes for Star Wars to be in the hands of a new generation of filmmakers, like him when he started the franchise back in 1975 when he wrote A New Hope. With all the buzz, I think these films will be great with Mark Hamill, Harrison Ford and Carrie Fisher returning to play their iconic roles again.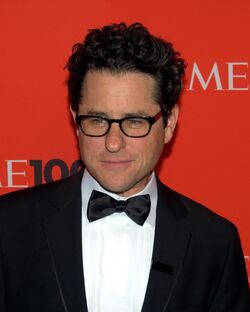 After learning that George Lucas will be the second largest shareholder in with the Walt Disney Company, I began to be even more optimistic. This means that The Steve Jobs Estate and George Lucas will be the largest shareholders with Walt Disney. This means that George Lucas and whoever runs the estate of the late Steve Jobs have a controlling interest in the company. Meaning, they have a big say so in what happens. In business terms, the more stock you own in a company or business, the more control you have. So, George Lucas sold his company to a bigger company only to have a controlling interest in the bigger company. Things are looking up for Star Wars.
With every day that passes we get closer to Episode VII and we get only bread crumbs of info, with JJ Abrams popping in with his updates on the Force for Change charity and showing us little bits of the sets. I crave more. December 18, 2015 can't get here fast enough.
After hearing that J.J. Abrams will be directing the new Star Wars film, I have very high expectations for it. He did a great job with Star Trek and I think he can do the same for Star Wars. The casting of John Boyega, Adam Driver, Oscar Isaac, Andy Serkis, Domhnall Gleeson, Daisy Ridley, Max von Sydow in this film is very interesting. They seem to be following the traftion of casting virtual unknowns in main roles while having a seasoned actor (von Sydow) in a role to give some "class" to the film, like with Alec Guinness in the original trilogy and Christopher Lee and Ian McDiarmid in prequels. It seems the saga is in good hands.
Spin-off films
Edit
When the sequel trilogy was announced Disney also said they would be making spin-off films based on popular characters from the franchise. On May 22, 2014 it was announced that along with Simon Kinberg and Lawrence Kasdan writing spin-offs of their own, Gareth Edwards would be directing a screenplay by Gary Whitta to be released on December 16, 2016 a year after Episode VII. This is very exciting as fans have starting to wonder who these films will be about.
The End of an Era
Edit
On March 12, 2013 it was announced that Star Wars: The Clone Wars was being cancelled. I became saddened by this news. The end to an amazing journey was here. I left messages on several of the voice actors' Facebook pages, such as James Arnold Taylor, Stephen Stanton and Anna Graves. I let them know how much the series meant to me and Star Wars as a whole was a big part of my life. Lucasfilm said their new focus was on the new Trilogy and that could mean good things to come.
Closure of Lucasarts
Edit
I knew that when Disney bought Lucasfilm that things were gonna change, but I did not know how or when. They announced that they were shutting down Lucasarts and that Star Wars 1313 and First Assault were being canceled along with Star Wars: Detours being on hold. This put me in a bit of a fit as I knew that this was only a business thing and not a personal thing that Disney was doing, after I weighed the pros and cons of this, the more third party developers they have making games for them the more they can make and in the long run they can make more money. As long as Disney gives us that one Star Wars game that we have all been waiting for then I will be happy.
Later it was revealed that Lucasarts will no longer be a developer, only a licensor. This means, Disney Interactive and EA, with the deal that they made with EA to make Star Wars games, will develop the games and Lucasarts will be able to license the game out to people to make Star Wars games for Disney. EA is infamous among the gaming community for making bad games and giving poor excuses for why they are bad. I hope that Disney can whip them into gear and have them make quality games for them.
On June 10, 2013 at E3, EA announced that they were working on new games being made with their Frostbite 3 engine and they showed a teaser for a new game called simply Star Wars: Battlefront. This made me jump with joy as my prayers had been answered. I was waiting for a third console Battlefront Game since Battlefront II. From the little bit that was shown, I was impressed. But much more is to come.
Future of Star Wars on TV
Edit
Dave Filoni revealed that he is a supervising director and executive producer on a new animated Star Wars series called Star Wars Rebels. This show will be set between Revenge of the Sith and A New Hope and deal with the Empire hunting down the remaining Jedi and the growing of a rebel force to battle the Empire. This is an era of Star Wars I have wanted to see explored on a TV Series, perhaps this is what the live action series has turned into. All I know is with Filoni on the project we can expect a top notch show with plenty for any Star Wars fan to enjoy. Disney has plans for more animation on TV and perhaps films as well.
This new series should prove to give us more great Star Wars adventures and fill in some more gaps between Revenge of the Sith and A New Hope. With Freddie Prinze Jr. as the main character, this will bring some fresh talent to the franchise. This series and the new films are going to be great as they will finally provide us with that missing piece of Star Wars that we have all been waiting for.
The Great EU Reboot
Edit
In 2014 the beloved Star Wars Expanded Universe would get a reboot and a new canon is being established. Everything except the six films, The Clone Wars film and TV series were dropped from canon and anything released after April 25, 2014 is part of the new canon, to help the future films be original. I am saddened by the news but at the same time happy that we are getting new films with new adventures for out beloved heroes. This should be exciting.
Articles Created By Me
Edit
The Collection
Edit
Films

TV Series

Video Games

Novels

Comic Books

An assortment of Star Wars action figures and other merchandise.
My Star Wars Wish List (So Far)
Edit
TV Series & Movies

Video Games

Novels

Comic Books
Favorites in Star Wars
Edit
(Not in order of most favorite)
All Star Wars Films
Characters

Qui-Gon Jinn
Obi-Wan Kenobi
Anakin Skywalker
Luke Skywalker
Han Solo
Leia Organa Solo
Kyle Katarn
Dash Rendar
Ahsoka Tano
Plo Koon
Jango Fett
Boba Fett
Revan
Bastila Shan
Darth Malak
Yoda
Mace Windu
Count Dooku
Palpatine
Other Things About Me
Edit
I enjoy other Science Fiction franchises like Star Trek, The Terminator Alien and Predator.
I am a big comic book fan. My favorites are most Marvel and DC stuff, Star Wars of course AVP: Alien Vs Predator/Alien & Predator comics and most sci-fi stories.
Beyond Star Wars, I am a huge movie buff. I enjoy movies in the horror, thriller and most genres of film.
Wookieepedia statistics
Edit
There are 121,463 articles on Wookieepedia.
There are 1,387 featured articles.

1.142 percent of the articles on Wookieepedia are featured articles.

There are 2,078 good articles.

1.711 percent of the articles on Wookieepedia are good articles.

There are 1,670 comprehensive articles.

1.375 percent of the articles on Wookieepedia are comprehensive articles.