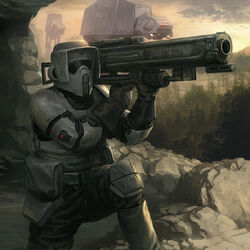 The Boba Fettest
Biographical information
Died

Not yet

Physical description
Species

Human

Gender

Male

Height

6'

Hair color

brown

Eye color

hazel

Chronological and political information
Known apprentices

None yet
| | |
| --- | --- |
| | This user is a Star Wars gamer. |
About Me=
Edit
Hey everyone, I'm thebobafettest. I know that my profile says The_Boba_Fettest, but thebobafettest is my universal handle now, and I'd rather stay with this old account. I'm back from an around 2-3 year hiatus, and I think I've matured quite a bit. I look back at my old profile, and I just cringe, haha. I'm eager to get back to work, especially on this old page.
I'm a pretty common sight on Bungie.net, and you might see me on the social.bioware.com forums as well, so if you see me on one of those sites, don't be afraid to give me a holler.
I enjoy Mass Effect, Halo, Star Wars, and many other universes, and I really enjoy military fiction as well. I'm also an avid outdoorsman, and enjoy many athletic activities. I'm also an avid artist, and I might upload a few of my drawings to my page here, who knows?
I live in the Upper Peninsula of Michigan, specifically Houghton, so if you live around here, give me a buzz!
My Contributions
Edit
I created the article Chandrila Jedi Tomb[1]. I also correct spelling mistakes and add trivia to various articles.