Trak Nar/Trak's Caption Page
121,463pages on
this wiki
Talk

0
'Cause I'm a low-down dirty copycat, here's Trak's Caption Page! Just like the others, it will (eventually) be chock fulla happy pic captions, bad puns, and other cheap jokes. Be warned, though. I can sometimes become very unfeminine and crass when I want to.
See also:
The Pics and Captions
Edit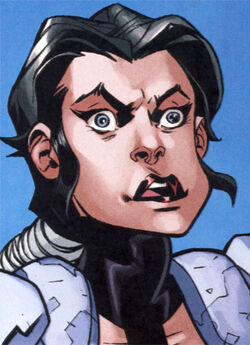 To her horror, the insides of Celeste's intestines suddenly developed taste buds.

It was not how casual Dooku was that bothered Quinlan,
it was that strange sound the head made as it was severed from the body...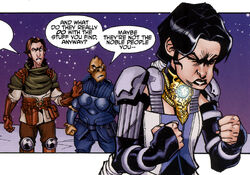 "What's wrong, Celeste? You look constipated..."

"You've reached Gardulla the Hutt's deck. The fat slug is too busy
getting its ugly ass fawned over to bother with the likes of you.
May I take a message?"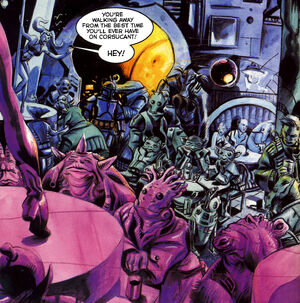 "A five?! That's all you're putting in my g-string, you cheap bastard?!!
My implants are worth more than that!"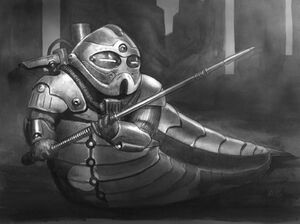 "I move... for no man."
This is just plain wrong...
"P-chew! P-chew! Gotcha..."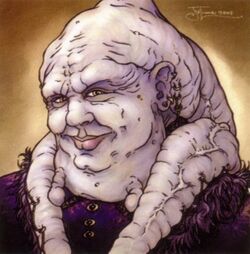 "Don't you want me, baby? I got butterscotch!"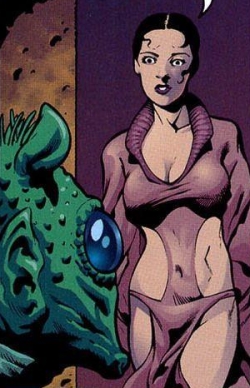 "Yeah, I'm looking for Solo— HELLOOOOOOOOO NURSE!"
"Sometimes... I whittles the future..."
*WHACK!*
"AAAH! My sinuses! They won't stop draining! THEY WON'T STOP DRAINING!"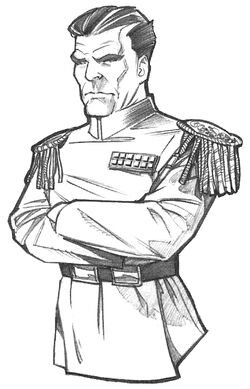 o/` "Oh he's half the man he used to be..."
"Leprosy came suddenly..." o/`
Tip o' the hat to Graestan.
"My nosehairs... let me show you them."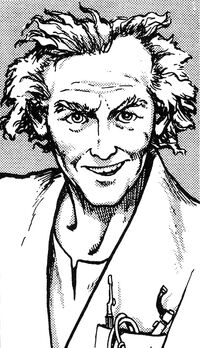 "Vith mein army of robots at mein side, zat Mega-dveeb vill never know vhat hit him!"
After smashing her face into the curb during a skateboarding accident,
Ventress was forced to give up her modeling career.
"Im-ho-tep... Im-ho-tep... Im-ho-tep... Im-ho-tep..."
Onaconda Farr comes to the sad realization that
no one likes his and Silood's trophy room.
"Ho hum... Another day, another hssiss to fight..."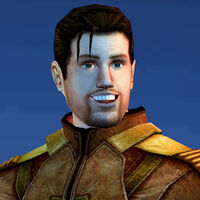 "Guh-HYUK!"
o/` "I am the very model of a modern Major-General,
I've information vegetable, animal, and mineral,
I know the kings of England, and I quote the fights historical
From Marathon to Waterloo, in order categorical;
I'm very well acquainted, too, with matters mathematical,
I understand equations, both the simple and quadratical,
About binomial theorem I'm teeming with a lot o' news,
With many cheerful facts about the square of the hypotenuse!" o/`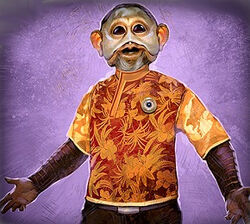 "I'm sorry, I can't hear you over the sound of how awesome my shirt is!"
o/` "My mom loves me
She loves me a bunch
Because she always puts Skippy
In my lunch!" o/`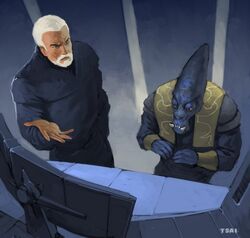 "And what is this? 'Hutts and Butts'? Really??"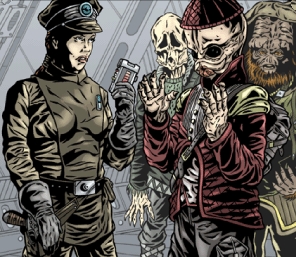 "I'm telling you; it's this big!"
"Please turn off that red light... I have an awful hangover..."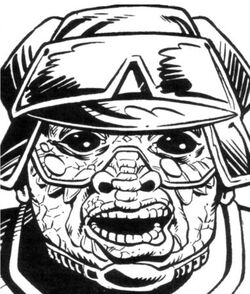 "DO YOU SPINELESS PUKES HAVE THE KRIFFIN' GUTS TO MAKE IT IN MY CORPS?!!
I WILL CHEW YOU UP, SPIT YOU OUT, AND PISS ON YOUR MANGLED CARCASS IF YOU DON'T
DROP AND GIVE ME TWENTY!"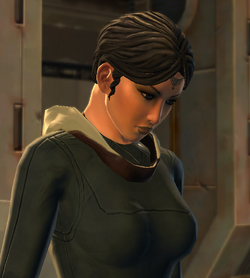 "Oh, my little video game boobs will never be as big as those comic book girls!"
Courtesy of Darth Culator.