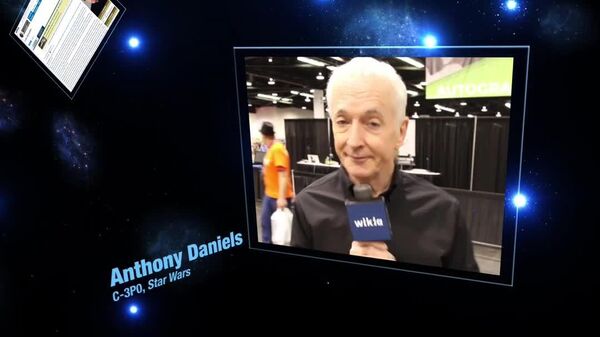 What do Anthony Daniels, Vanessa Marshall, Steve Blum, and Alan Dean Foster all have in common? They're just a few of the many people, celebrity talent and fans alike, who took the time to wish Wookieepedia a Happy 10th Anniversary at Celebration Anaheim! Check out the video above to hear them send their birthday wishes, in this special video put together by Wikia's video team—just in time for Star Wars Day!
This was one of the highlights of Celebration for me. When we're all here on Wookieepedia, just working on the project day to day, it's easy sometimes to forget the wider fandom out there and how important Wookieepedia is to people. To hear celebrities take the time to wish Wookieepedia a happy anniversary, to hear them say how even they use Wookieepedia as part of their official Star Wars work, and how fans react to the name Wookieepedia, it drives home how special of a project Wookieepedia is.
I look forward to the rest of the year as we continue to celebrate Wookieepedia's 10th anniversary, and as we look forward to Star Wars: The Force Awakens.
Happy anniversary, Wookieepedia, and Happy Star Wars Day!
Ad blocker interference detected!
Wikia is a free-to-use site that makes money from advertising. We have a modified experience for viewers using ad blockers

Wikia is not accessible if you've made further modifications. Remove the custom ad blocker rule(s) and the page will load as expected.