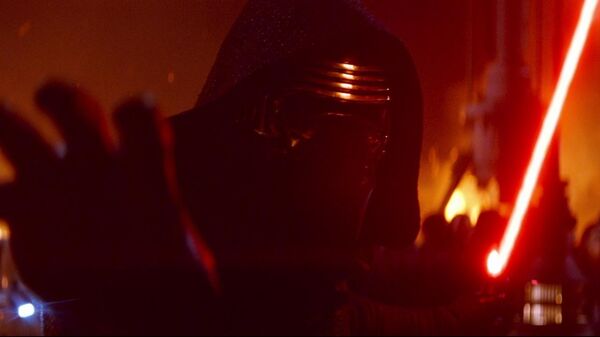 Unless you've been living under a rock on Jakku for the last few days, you probably saw that the latest teaser trailer for Star Wars: The Force Awakens was revealed at Celebration Anaheim. Thousands of people were in attendance at the Celebration Stage to see the trailer's reveal. On the Star Wars YouTube page alone, the trailer has been viewed 37,190,931 at the time of this story's posting. The teaser has taken the internet by storm and has had a hugely positive reaction.
What happens after you see a trailer you really like? You think, "I want to know more!" People turn to the internet to do just that. When you search for Star Wars, you're undoubtedly going to end up on Wookieepedia. With search engine power like ours, it's almost impossible not to—and the numbers reflect that. The page views for Friday, April 17th shot up dramatically to 1.5 million. So many people looked to Wookieepedia to find out everything they could about The Force Awakens.
After being at Celebration over the last few days, that doesn't surprise me. Virtually everyone the Wookieepedia crew and I talked to at the table said that they have heard of Wookieepedia and use it. Even authors and actors that I talked to this weekend know of and have used Wookieepedia—Alan Dean Foster, James Luceno, Christie Golden, John Jackson Miller, Drew Karpyshyn, Jason Fry, Vanessa Marshall, Taylor Gray, Tiya Sircar, Steve Blum, Dee Bradley Baker, and Dave Filoni himself. The list goes on and on.
It just goes to show you the phenomenal power and relevance of Wookieepedia. Not only does it have a tremendous reach, but that reach extends to the creators and talent behind Star Wars who use Wookieepedia to help them with their work. That was the most gratifying part of Celebration Anaheim, and a testament to everything Wookieepedia has done over the last 10 years.
The future is looking very bright for Wookieepedia.
Ad blocker interference detected!
Wikia is a free-to-use site that makes money from advertising. We have a modified experience for viewers using ad blockers

Wikia is not accessible if you've made further modifications. Remove the custom ad blocker rule(s) and the page will load as expected.