The list was a complete list :(
Edit
i dont understand why did you erase my article that took me hours to take note from the videogame to this community, the 85% of the articles were NOT edited yet and the list was specifically of the GAME, and when you justified the reason about why did you erase it you said that those things were aviable in HERE?. with all due respects master, i have to said that you erase my list without any common sense. and please I demand a solution of this, if you want i can put the list in the article of watto's garage or something like that.
waiting por a response in a light-side-way ;) --Holayo444 Overload (talk) 15:21, July 11, 2012 (UTC)
so, would it be correct if I put it on the section of 'technology' or miscelanea?
--Holayo444 Overload (talk) 15:36, July 11, 2012 (UTC)
CT amendment
Edit
This is to inform you that a small amendment has been made to Forum:CT:Subcategorization and MW 1.19. The reasons for the amendment are laid out there. Please review it and make sure that you are still in support. Thanks. —MJ— Comlink Friday, July 13, 2012, 14:22 UTC
Personal attack
Edit
Hey, Tranner, I would appreciate your help on dealing with an anon on Revan's talk page. The anon personally attacked me using both his IP 24.30.118.188 and his account LTD12593. I'd get someone in IRC to help, but the channel's rather empty today, and I saw that you're on. Thanks, Cade Calrayn
15:53, July 17, 2012 (UTC)
Can you disprove it whatsoever? —Unsigned comment by Sorcay (talk • contribs).
Re:Talk pages
Edit
Sorry about that. I've seen several others remove attempts to restart old conversations, but then again, those were antagonistic attempts. It's no problem. Thanks for the advice, Tranner. Cade Calrayn
00:39, July 24, 2012 (UTC)
Sir! General Superdadsuper has a message for you. He want's me to ask you if he may add pages on counselors from clone wars adventures.
may i add pages on counselors from clone wars adventures? --Superdadsuper (talk) 02:15, July 24, 2012 (UTC)
Thull Yularen
Edit
It was good to see you out and about again. Hope to see your return continue. Cheers.—Cal Jedi (Personal Comm Channel) 16:36, July 25, 2012 (UTC)
Talk Pages
Edit
on the talk pages I have just put my thoughts on what the article needs to say, or I tried to have it come off that way, if I have broken any rules please let me know. I have not edited a wiki in a while and may fall short on protocol. Matt Seay (talk) 20:28, July 26, 2012 (UTC)
Removed Content
Edit
I was not finished with an edit, I was rewording some information that was being repeated throughout the article and I never got a chance to finish the edit. I did not mean to vandalize, I just was not finished with the edit. Matt Seay (talk) 00:44, July 28, 2012 (UTC)
Unidentified Ishi Tib (Jabba's Sail Barge)
Edit
Grand Moff Tranner, I was watching Return of the Jedi yesterday, and I noticed that this exact Ishi Tib (who's page I created) was present in Jabba's Palace when Luke tried to bargain for Han Solo and Chewbacca, right before falling into the Rancor Pit. Since this Ishi Tib was present at Jabba's Palace first I request permission to move the page to Unidentified Ishi Tib (Jabba's Palace).GarrettAtkins27 (talk) 13:58, July 28, 2012 (UTC)
Understood
Edit
Understood--99.56.53.249 15:30, July 29, 2012 (UTC)
Uploading images
Edit
Hello, Grand Moff Tranner! I know the rules about uploading images on the wiki. I put those pictures on the wiki, because I was trying to find a good image for my user page.
I'm from Brazil, so my english is not so good. It will not happen again!
Ra98(discussão) 14:40, July 30, 2012 (UTC)Ra98
Thanks!(Sincerely, not Snarkily)
Edit
I wasn't entirely sure about transferring that whole thing to the Jestafad page. I decided to err on the side of keeping the info, so thanks for making the decision for me. I actually do very much appreciate it. Anyway, feel free to use my talk page. PS; Is it okay to erase the big gray intro entry on it? (Better a foolish question than a stupid mistake)ShannarythVenhallyn (talk) 23:14, August 1, 2012 (UTC)
My recent Article Creations
Edit
ok, sorry to be asking for your help, but I think that I may have cleaned up (at least partially) the articles i created, could you please take a look at them, so this can be avoided in the future? and please do leave feedback --Darthyoda1396 (talk) 23:19, August 2, 2012 (UTC)
Morlimur Snugg
Edit
Tranner, just wanted to give you a heads up: that character's in Star Wars: The Clone Wars: Darth Maul: Shadow Conspiracy, a book that doesn't come out until January. We only know who's in it thanks to Plagueis, who managed to update the appearances section when Amazon strangely put the entire book up in a preview online. They've since removed it, and can we really create an article on a character we're not supposed to know about yet? Cade Calrayn
20:09, August 3, 2012 (UTC)
Articles
Edit
Hey Tranner, there are some new articles that might need deleting. This guy, http://starwars.wikia.com/wiki/Special:Contributions/Natonstan, has been creating minor stub articles regarding many "mini games" from CWA. What do you think? JangFett (Talk) 15:14, August 5, 2012 (UTC)
Accidental Photo Uploads
Edit
I am so sorry for those photo uploads.:(I did not mean to do that. I was in the middle of making my profile page and thought it would be cool if I used Aurebesh to spell my name at the top. So I had some of that on my computer and I went to the photo template. I chose the file and clicked upload. I did not realize that it would actually upload it to Wookieepedia. I thought it would just upload it to my page:(. Really sorry about that. If you could give me a reply on how I would be able to put Aurebesh on my page without uploading it to Wookieepedia that would be fantastic:).
Sorry about everything,
--Darthdead0 (talk) 15:43, August 17, 2012 (UTC)
P.S. I like your username. :)
Thanks for helping with the Aurebesh page. Now could you tell me how to put it on my userpage.
--Darthdead0 (talk) 16:29, August 17, 2012 (UTC)
Well thanks for the help--Darthdead0 (talk) 16:42, August 17, 2012 (UTC)
Tulak Hord
Edit
Tulak hord is a sith human hybird, it says that in the game, i played knights of the old republic 2 before and i SWEAR it says he is a sith, and it's pretty clear that the original SITH lords where sith. Tulak hord HAD to be a sith because he was 1 of the ORIGINAL *sith* lords! He was sith, not duro, not bith, not twi lek, not mandalorian, sith. All original sith lords where and it says that in game i'm like 90% sure. —Unsigned comment by Oldrepublicandclonewarsfan77 (talk • contribs).
also how do i upload photo's? I have some good ones of republic troopers that i would like to post on the page and on mine xD (along with jedi pics) —Unsigned comment by Oldrepublicandclonewarsfan77 (talk • contribs).
Well how can YOU prove that Tulak WASN'T a sith hybird?? Prove that. —Unsigned comment by Oldrepublicandclonewarsfan77 (talk • contribs).
well thats what YOUR telling me xD remember i'm just a padawan, but i'm not stupid xD —Unsigned comment by Oldrepublicandclonewarsfan77 (talk • contribs).
Intimidator
Edit
Hello GMT! Just wondering why you removed the info I added on Intimidator? Was it just in the wrong place? If so, please tell me. I'm happy to see some really tight quality control on this wiki, and I just want to know where I went wrong. OtterSurf (talk) 17:20, August 18, 2012 (UTC)
Taciturn response! It IS a pretty big flub if you think about it, though. OtterSurf (talk) 18:31, August 18, 2012 (UTC)
My bad. Technicalities, they'll get you every time. OtterSurf (talk) 17:07, August 19, 2012 (UTC)
Re: T-6 and Halsey
Edit
Sure thing. I'll update them when I get the chance. Hope all is well. At least your Yularen is safe from more TCW appearances at the moment. :P CC7567 (talk) 16:38, November 4, 2012 (UTC)
I've updated Halsey and I'll get to T-6 shuttle soon. Feel free to adjust the additions as you see fit. There's a good quote from Sabotage that might be worth adding to the article, but as it would require some rearranging of the current quotes, I'll leave it up to you to decide:
"Roonan Halsey was one of the most valiant of our Order…but I'm afraid his funeral pyre is just one of many."
―Obi-Wan Kenobi
Hey, Tranner. There was new information added to both the Bulwark Mark I and now the Bulwark Mark III from Warfare. As it stands, I believe Mark I deserves a brief update. If it's easier for you, I can probably handle it. If not and you need to discuss it, I'm on IRC right now if that's more convenient. Toprawa and Ralltiir (talk) 23:58, December 18, 2012 (UTC)
The book also created the Bulwark Mark II. I think the evolution of the Bulwark Mark I, II, and III should be briefly detailed in the same way that you introduce the Bulwark-class battle cruiser (now the Mark III) in the second paragraph of History. Also, if you look at the last paragraph of the BTS for Bulwark Mark III, you'll see that I obtained some commentary from Fry himself about the OOU development of these ships. You may choose to put something about that into this article's BTS. Toprawa and Ralltiir (talk) 00:14, December 19, 2012 (UTC)
WP:KOTOR
Edit
At 0:00 UTC (8:00 PM EST), I will be assuming responsibilities for leading this project, due to my predecessor Cylka's inactivity. Wherever she is, I wish her well in her endeavors, and should she come back, I will gladly turn over leadership back to her. Over the next few weeks, I look forward to reviewing more articles and also wish to get more KotOR-related projects off the ground, and look forward to moving forward to bettering this project and ultimately Wookieepedia. Thank you for your continued service to Wookieepedia.—Jedi Kasra ("Indeed.") 00:58, December 20, 2012 (UTC)
Sir, I have been editing the page Vaapad and saw you removed my Titles. Please stop, because they removed the red texts. Thank you, Sir. —Unsigned comment by PadawanBuak (talk • contribs).
Would this image of Iego from starwars.com be a good main image for the article or better off just a secondary image of the article? Darth Pythonis (talk) 21:26, December 29, 2012 (UTC)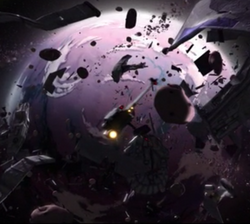 Re:Uploading Images
Edit
Ah, sorry didn't notice that--sorry bout that I will overview that right now. Arctrooper1077 (talk) 22:27, December 29, 2012 (UTC)
Happy New Year!
Edit
Hey, I wanna wish you a happy new year! :) --XXLVenom998 (talk) 10:54, December 31, 2012 (UTC)
Just one question. Why? --XXLVenom998 (talk) 22:01, January 1, 2013 (UTC)
I would have a dispute on that. Some members are trying to expand and develop the Wiki, and their work is always being reverted. I would say thank you if you restored the category page, and put it under trash compaction. Let's just see what the others think about it. It would be the most democratic way. If they say so, the category could be deleted. Thank you, and repect. --XXLVenom998 (talk) 22:10, January 1, 2013 (UTC)

I partly agree with you, I don't say we need to make category for every single clone trooper who shot a battle droid. But Maul killed at least 15-20 identified individuals, even famous ones like Qui-Gon and, according to this, he will kill even more. This category should only be made for great figures of Star Wars. It won't be pointless in any ways. But, as I said, lets discuss it with the others. Best wishes, --XXLVenom998 (talk) 22:14, January 1, 2013 (UTC)

Please let it be noticed by other admins too. For this categorization, besides Maul, lets take for instance his brother. He killed 3 Jedi, a clone commander, a king, several droids and pirates etc. I think these should be categorized per a quicker access to these individuals. If you don't restore it, please make others notice it, or I will remake it, and write a message to other admins, because it would be democtratic to ask others about it. Thanks for your "assistance". Cheers, --XXLVenom998 (talk) 22:22, January 1, 2013 (UTC)

Hey, I don't want to be combatitive, you force me to. What I said might sound disturbing and unfair, but it is true. I have only seen against-ideas from some admins, while others try to help us. Please take that into consideration, that even if I am (and others) are not admins, we can still have good ideas, not only just you. What I said wasn't a stupid thing, however, you said it is useless. It is not, even if you do not agree with it. However, if I hurt you, I beg your pardon, and Master Jonathan's pardon too, I don't want offense, I just want to create and develop. Please don't be angry with me. I'm really sorry. Hope there's no offense. Best wishes, and hope of future co-operation: --XXLVenom998 (talk) 18:33, January 2, 2013 (UTC)
All Stars Burn as One
Edit
It would help if you say WHY you revert edits when you do revert them so people actually know what was wrong... I am referring to you reverting my latest edit to the article "All Stars Burn as One". --Saboteur100 (talk) 16:30, January 5, 2013 (UTC)
Alright, I guess that makes sense. I saw an external link to YouTube in the article Victory Celebration and figured it was okay. My bad. --Saboteur100 (talk) 17:18, January 5, 2013 (UTC)
Jonash e Solo
Edit
What Is a Sith Warrior? Edit
Happy New Year, Tranner! There's some info on Mar Tuuk in Star Wars: The Clone Wars: What Is a Sith Warrior?; only a few pieces are new. I thought I'd give you the info so that you can update the article when you get the chance.
WHAT MAKES MAR TUUK DOOKU'S SHREWDEST COMMANDER?
Mar Tuuk is a veteran Neimoidian captain and one of Count Dooku's most trusted naval officers. When put in charge of the blockade of Ryloth, this wily tactician rings the planet with battleships so that it is impossible for Republic forces to find a way through.
He Springs A Trap: At Ryloth, in order to conceal the full strength of his forces from the Jedi, Tuuk keeps four battlecruisers back in reserve. When the Jedi starfighters—led by Ahsoka—attack, Tuuk brings out his extra ships, surroundring and outnumbering his foe. The Jedi attack turns to retreat, with many fighters lost.
He Studies His Foe: The first Jedi wave has been repelled, but Mar Tuuk does not relax. He calls up data on the Jedi ships and Anakin Skywalker, who is masterminding the attack. Learning that Anakin is a Jedi with unpredictable tactics, Tuuk orders his own ship to stay on alert.
He Saves His Skin: A captain knows his value to the fleet, and Mar Tuuk has no intention of going down with his ship. When Anakin pulls a surprise ramming maneuver on the Procurer, Tuuk instantly knows that his cause is lost. There are no last-ditch heroics for him—he leaves his droids in charge and makes a swift exit so that he lives to fight another day.
Who is Mar Tuuk? Mar Tuuk is from the planet Neimoidia. A cool-headed leader, he is in charge of the Procurer, a Lucrehulk-class battleship in the Separatist fleet. He is a keen student of military history.
Also states that his skin changes color under stress.
Let me know if you have any questions. If you'd like me to take care of the update, just let me know and I'll see what I can do. CC7567 (talk) 01:34, January 8, 2013 (UTC)
Mission to Protect Carida System Star Base deletion.
Edit
Hi.
Just out of curiousity, why was the article deleted? I tried looking at the deletion log, but I couldn't find it, so I needed to ask you. Weedle McHairybug (talk) 20:09, January 9, 2013 (UTC)
apology and reasons why I uploaded "Sith lord karrus vayl"
Edit
I do apologize for any inconvenience I caused but I was just trying to add a small bit of info on a unknown character that is mentioned in star wars the old republic.
karrus vayl is mentioned by Ashara Zavros in a companion conversation along with a small amount of info and I only wished to bring an overlooked character into a bit of light.
note: this small bit of information is mentioned in the companion conversation marked confidence
—Unsigned comment by 2.24.27.131 (talk • contribs).
Thank you
Edit
We've spoken already, but a huge thank you once more for your support on the nomination and the friendship we've forged over the years. We've been through a lot together, and I'm proud to have gotten to know you. :) Toprawa and Ralltiir (talk) 05:48, January 11, 2013 (UTC)
Intimidator Again!
Edit
Hey Tranner! I would've thought that the Praxlis yards could've been retconned as BSC's home base considering what the EGW tells us. Tbh, I can't see the problem. It's all pretty credible if you ask me. OtterSurf (talk) 18:41, January 23, 2013 (UTC)
Spring break?
Edit
Welcome back, Tranner. :) JangFett (Talk) 15:24, March 29, 2013 (UTC)
Unidentified droid
Edit
I understand that the Vulture droid page was trashed, but I think it was really unfair. The droid was notable, the whole reason the episode even happened was because it shot down the starfighter that R2 and 3PO were in. If that's not notable, I don't know what is. The description on the trash page itself said the droid was not distinguishable from the others...there are hardly any other Vulture droids in that episode, and this one was important. I'm having a hard time believing most of the people that voted there even saw the episode. -78.97.91.207 15:44, March 29, 2013 (UTC)
Rejlii Mithel
Edit
Per your request for an image of Mithel from TLC 1 comic, I uploaded the specific frame you asked for. I placed it in the Thrawn Campaign section of his article. - JMAS
Hey, it's me! 18:10, May 19, 2013 (UTC)
Hey Tranner. Sure, I'll try to take care of it within the next week or two. Please remind me if I forget. Hope all is going well for you too. :) CC7567 (talk) 00:04, May 20, 2013 (UTC)
Mission to Tatooine disambig
Edit
For some reason the Mission to Tatooine disambiguation page redirects to Mission to Tatooine, even though the template redirects users from one page, such as Mission to Tatooine (Desolator crisis) to the disambiguation page. I was wondering if you could redirect Mission to Tatooine to Mission to Tatooine (disambiguation), and move the page history over as well. Trip391 (talk) 21:00, May 21, 2013 (UTC)

Hey there Tranner. I wanted to see what you thought about updating the main image for Halsey to this one. It's shows his whole head, facing straight forward and it doesn't have the greenish glow from his lightsaber hitting his face so it's a truer representation of his skin color. - JMAS
Hey, it's me! 01:45, May 22, 2013 (UTC)