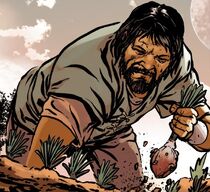 "You seemed to take it well enough. Making me promise to kill you."
"Under certain circumstances. Not just because I insist you eat your vegetables."
―Ben Skywalker and his father, having a humorous conversation
Vegetables were a type of food grown on a plant. They were often used in salads and casseroles, and as a side dish in many meals. They did a lot of good to the Human body, as they contained nutrients and minerals. Many children did not like vegetables[1][2] and preferred unhealthy food. Some people liked to grow their own vegetables in a garden.[3][4]
Appearances
Edit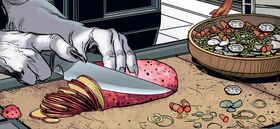 Notes and references
Edit
Ad blocker interference detected!
Wikia is a free-to-use site that makes money from advertising. We have a modified experience for viewers using ad blockers

Wikia is not accessible if you've made further modifications. Remove the custom ad blocker rule(s) and the page will load as expected.