Veril Line Systems, also known as Veriline, was a well known company whose specialty products were droids whose purposes were mostly industrial in nature, with their greatest impact being construction and labor droids.
Its most well-known products were the EG-4 power droid, the EG-6 power droid, the Gyrowheel 1.42.08-series recycling droid and the EVS Construction Droid. Despite the fact that their main office was located on Coruscant, it never produced any military products, thus managing to stay on good terms with the various governments that occupied that world.
Appearances
Edit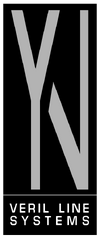 Notes and references
Edit
Ad blocker interference detected!
Wikia is a free-to-use site that makes money from advertising. We have a modified experience for viewers using ad blockers

Wikia is not accessible if you've made further modifications. Remove the custom ad blocker rule(s) and the page will load as expected.