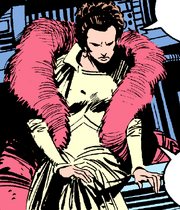 Warcloaks were special garments given to those on Shiva IV who had proven themselves to be honorable warriors. A warcloak which had been intended for Aron Peacebringer's daughter was given by Alisande to Leia Organa. Alisande claimed Leia was her daughter in spirit.
Appearances
Edit
Ad blocker interference detected!
Wikia is a free-to-use site that makes money from advertising. We have a modified experience for viewers using ad blockers

Wikia is not accessible if you've made further modifications. Remove the custom ad blocker rule(s) and the page will load as expected.