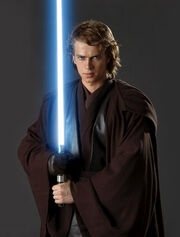 The Warrior of the Infinite was an extraordinary honor bestowed by the Rajah of the Virjuansi that a warrior could only earn in battle.
In the 6,000 years of the Palace of the Splendid Harmony, only 29 individuals were elevated to this rank. One of them was Anakin Skywalker, who earned the title during the three years that he fought in the Clone Wars.
Appearances
Edit
Ad blocker interference detected!
Wikia is a free-to-use site that makes money from advertising. We have a modified experience for viewers using ad blockers

Wikia is not accessible if you've made further modifications. Remove the custom ad blocker rule(s) and the page will load as expected.