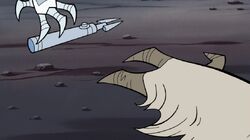 The Whiphid healing trance was a special ability exhibited by certain Whiphid, most notably the Jedi Master K'Kruhk. A Whiphid using this trance would lower their metabolism to the point where they sometimes seemed to be dead, but in fact, their body would be repairing its injuries. During the Clone Wars, K'Kruhk used this ability several times to survive what would otherwise have been fatal wounds.
Appearances
Edit
External links
Edit
Ad blocker interference detected!
Wikia is a free-to-use site that makes money from advertising. We have a modified experience for viewers using ad blockers

Wikia is not accessible if you've made further modifications. Remove the custom ad blocker rule(s) and the page will load as expected.