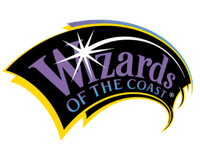 Wizards of the Coast posted a series of articles online providing roleplaying stats for characters, vehicles and locations from the Expanded Universe. These articles were written by Cory J. Herndon and were posted every four weeks between September 2002 and April 2004. The topics chosen were drawn from Dark Horse comics, Scholastic and Del Rey novels, and LucasArts computer games.
Each article provided a description of the topic, followed by RPG statistics. The articles are listed below in the order released.
Expanded Universe articles
Edit
Ad blocker interference detected!
Wikia is a free-to-use site that makes money from advertising. We have a modified experience for viewers using ad blockers

Wikia is not accessible if you've made further modifications. Remove the custom ad blocker rule(s) and the page will load as expected.