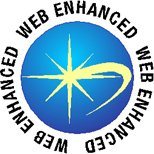 Wizards of the Coast web supplements available on Wizards.com are a series of scenarios and articles designed to enhance Star Wars Miniatures and Star Wars Roleplaying Game. Several of these supplements contain all new information. Notable supplements include Abel G. Peña's and Jason Fry's The Dark Forces Saga.
Star Wars Miniatures scenariosEdit
Star Wars Roleplaying Game supplementsEdit
Living Force scenariosEdit
Expanded Universe articles
Edit
Creature Feature
Edit
Ad blocker interference detected!
Wikia is a free-to-use site that makes money from advertising. We have a modified experience for viewers using ad blockers

Wikia is not accessible if you've made further modifications. Remove the custom ad blocker rule(s) and the page will load as expected.