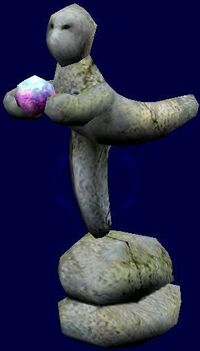 A Wookiee totem was a small figurine made out of stone which was crafted in the shape of a specific person or of someone performing a specific action, such as dancing. The Myyydril tribe within the Myyydril Caverns in the Kkowir Forest on Kashyyyk were known to craft them.
Appearances
Edit
Ad blocker interference detected!
Wikia is a free-to-use site that makes money from advertising. We have a modified experience for viewers using ad blockers

Wikia is not accessible if you've made further modifications. Remove the custom ad blocker rule(s) and the page will load as expected.