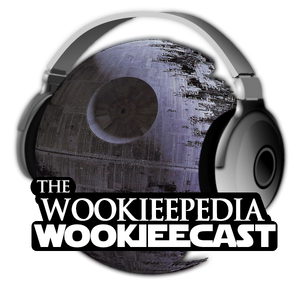 WookieeCast, formerly known as the Wookiee-Cast, is a podcast hosted by Wookieepedia community members Ifindyourlackoffaithdisturbing (who is also an administrator) and Brandon Rhea. WookieeCast features insights from various community members about new canon releases as well as older Star Wars Legends stories.
Episode II: Journey to The Force Awakens
Edit
Brandon and David talk about the huge success of the Princess Leia comic series, their thoughts on Kanan: The Last Padawan, their hopes for the story of Journey to Star Wars: The Force Awakens, and what they'd like to see at Star Wars Celebration.
Episode I: The New Canon
Edit